How it works
We built Spock because we firmly believe in bringing clarity, transparency and trust into leave management.
Spock integrates with Slack.
Request, manage and track leave, approve requests, check absences, stay up-to-date on leave balances. Spock helps you to get transparency and a clear overview of attendance within your company.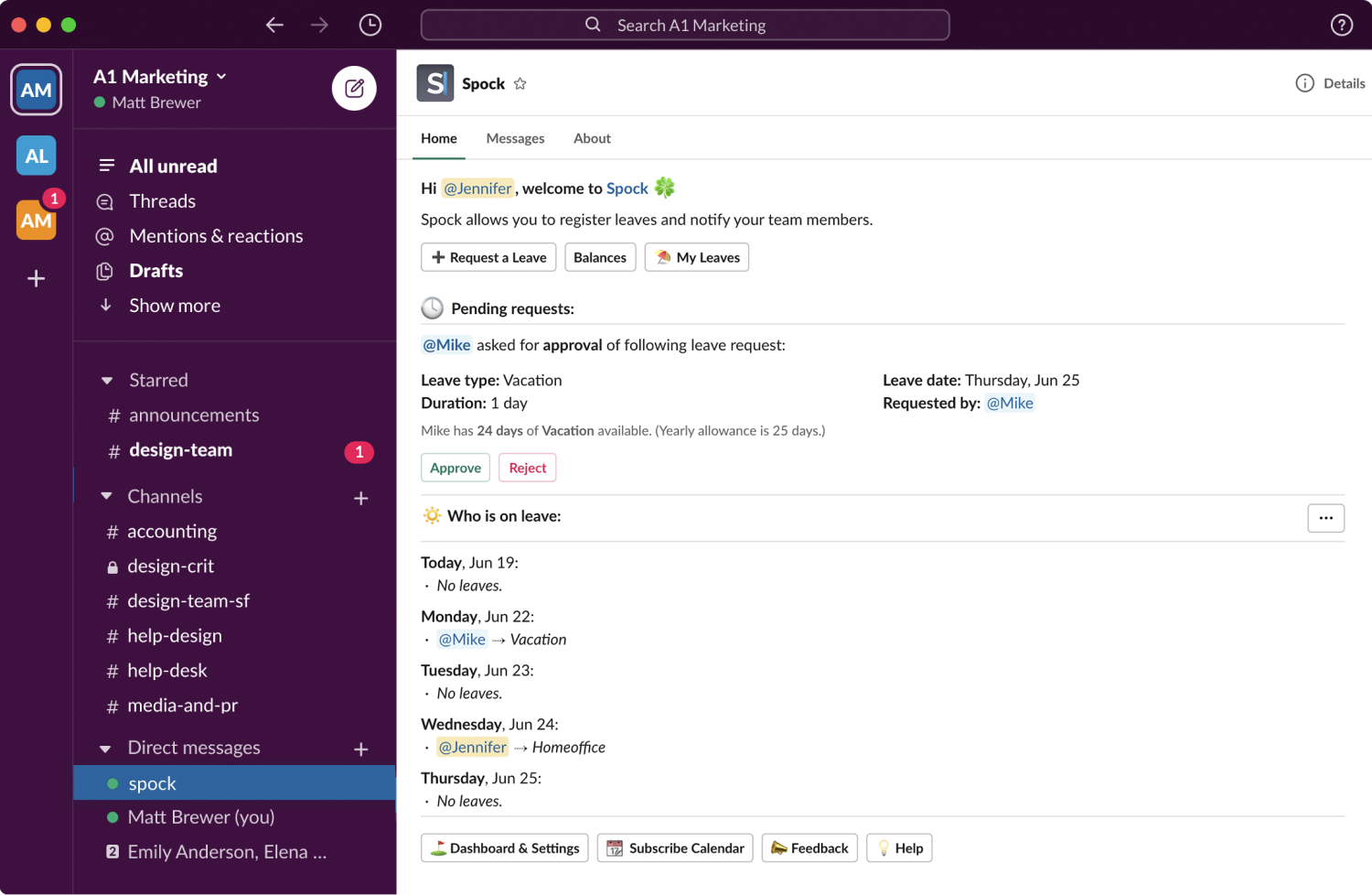 Request time-off effortlessly.
Requesting leave takes just a few seconds and has never been easier. To get started, enter your leave data, and Spock will notify your team, ask your manager(s) for approval and recalculate your balance. All that at the click of a button!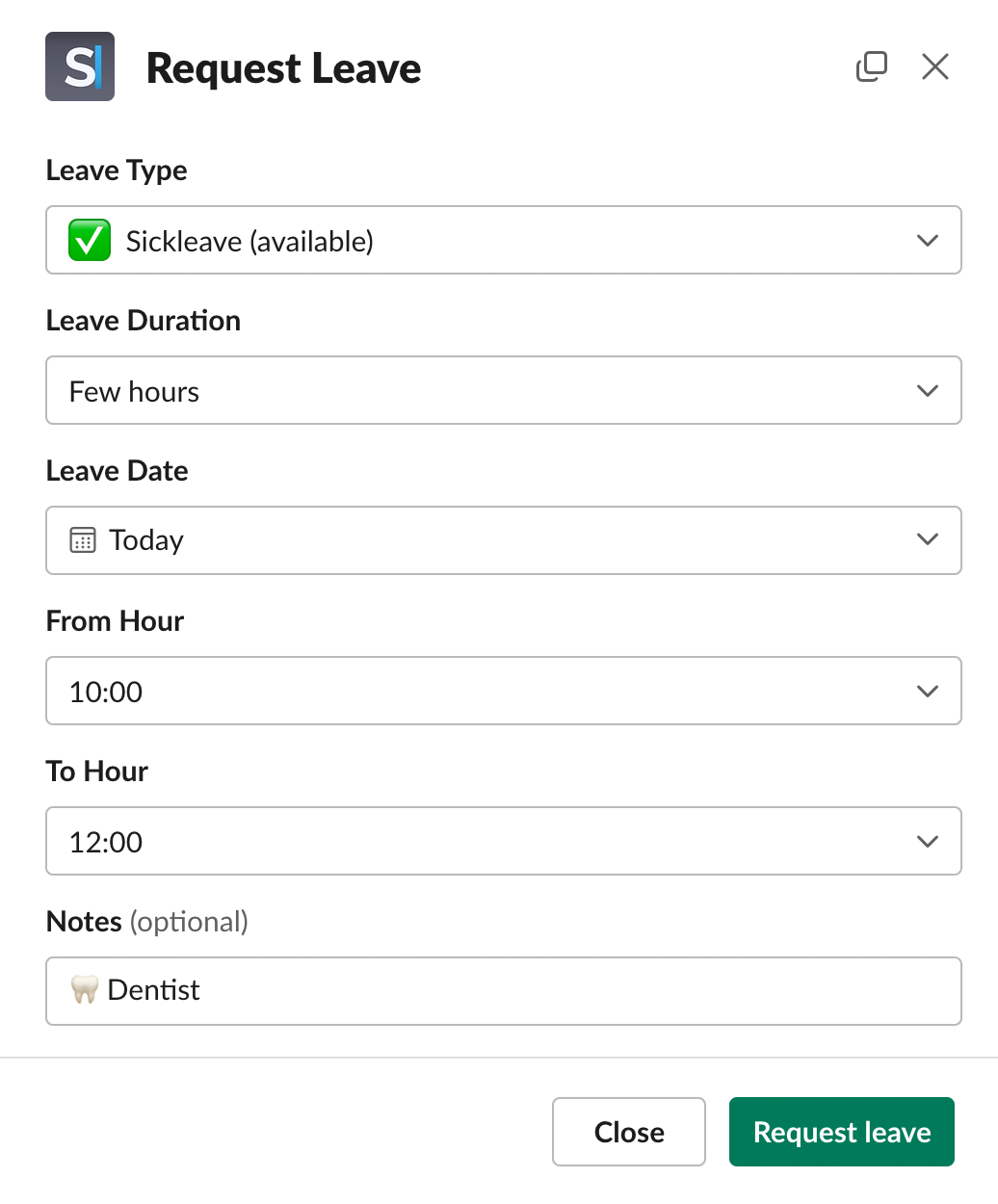 Create your leave policy.
We know every company is unique. To suit your company's dynamics, you can customise the leave policy to your needs. Spock offers multiple ways of doing this.
For each leave type you can set:
Yearly Allowance
If leave approval is required
If hourly tracking is allowed
If allowance over-run is allowed
Use of Substitutes
Yearly Carryover Policy
Color in Calendar
Monthly limits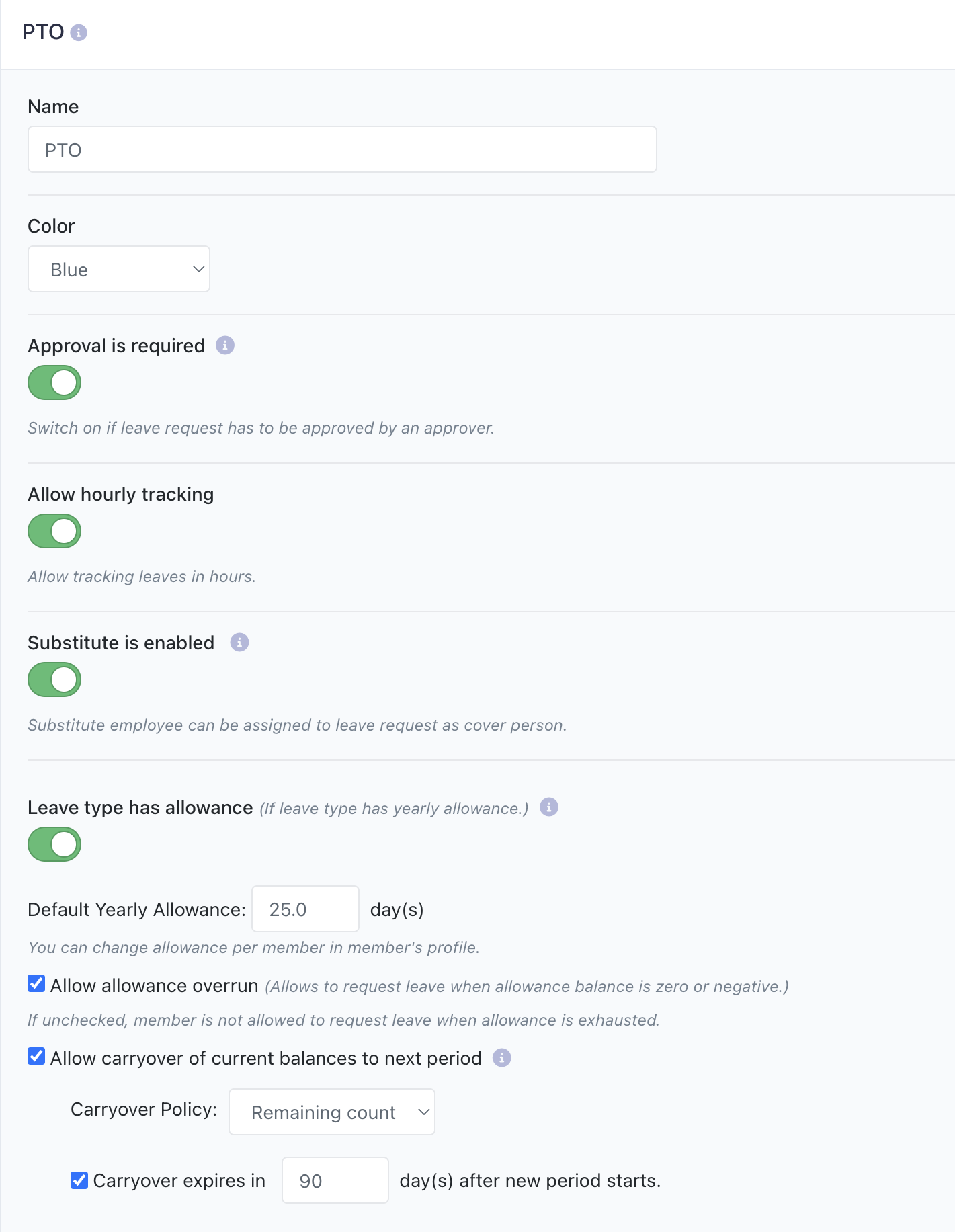 Approvals.
Set up approval workflow in your team. Spock automatically assigns manager(s) to approve leave according to your company's structure. Once an employee requests leave, Spock notifies the selected manager(s). With just one click, your request can be approved, and even a kind message can be added.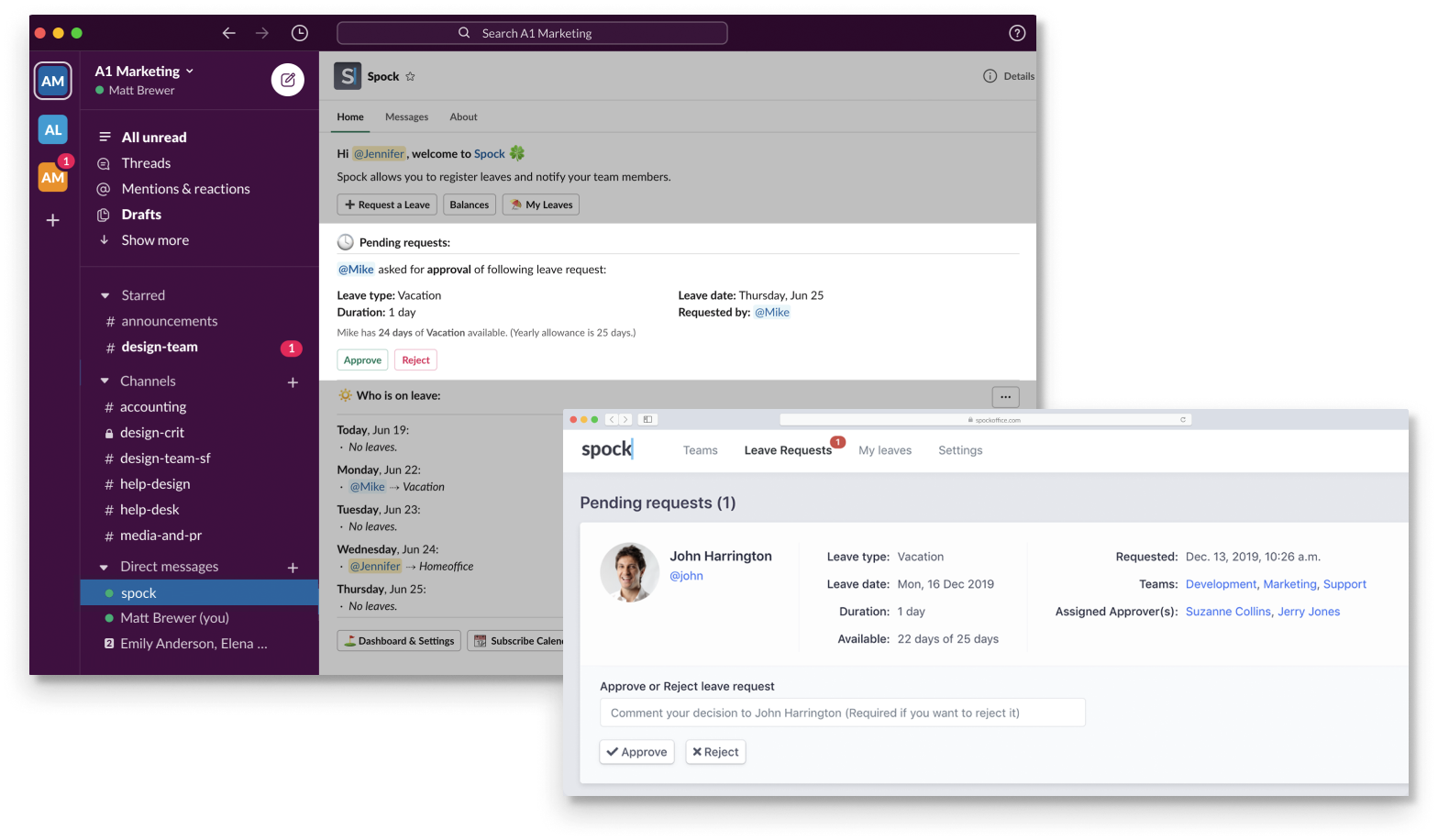 Notifications and Annoucements.
Every morning Spock will kindly inform your team about who's on leave. Additionally, it will notify you when your leave is approved, or if your colleague is absent. These notifications are customisable to suit your needs.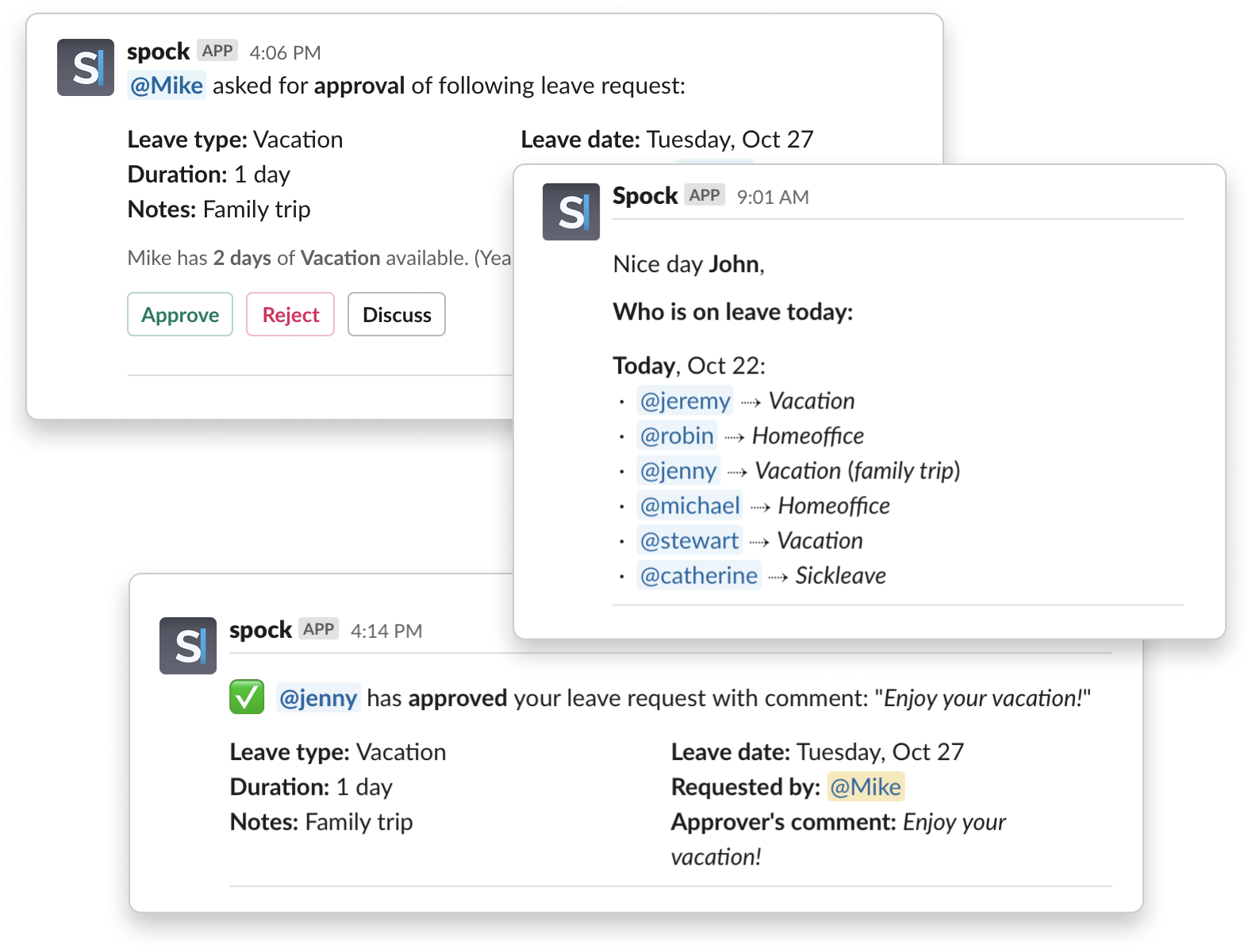 Teams.
In Spock, you can create a team structure for better productivity. These teams can represent departments, office locations or projects. Within teams, you can set the Team Managers who approve leave requests and manage its members. All members of the team will be notified when changes, updates or new leave is approved.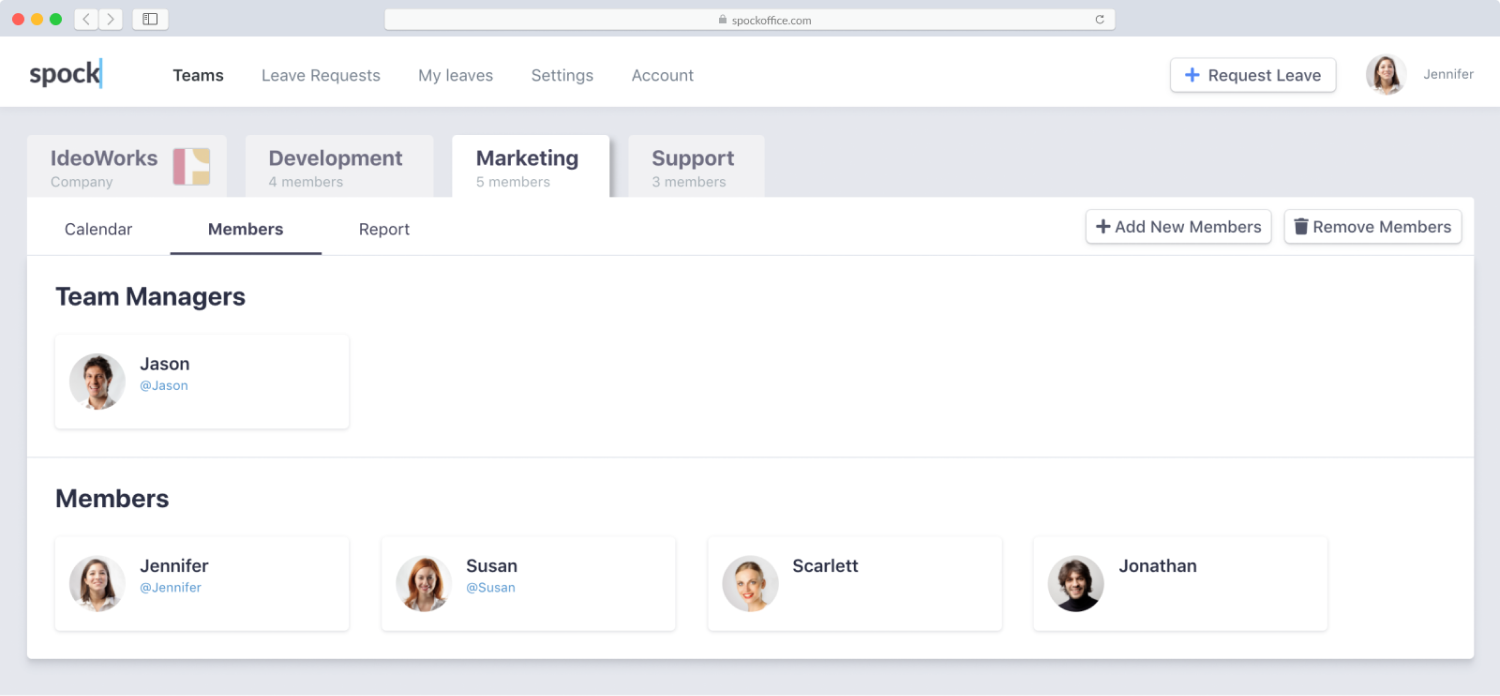 Dashboard.
The dashboard allows you to efficiently request leave, check team calendars, leave balances and manage Spock settings. All of this can be done comfortably from anywhere at any time.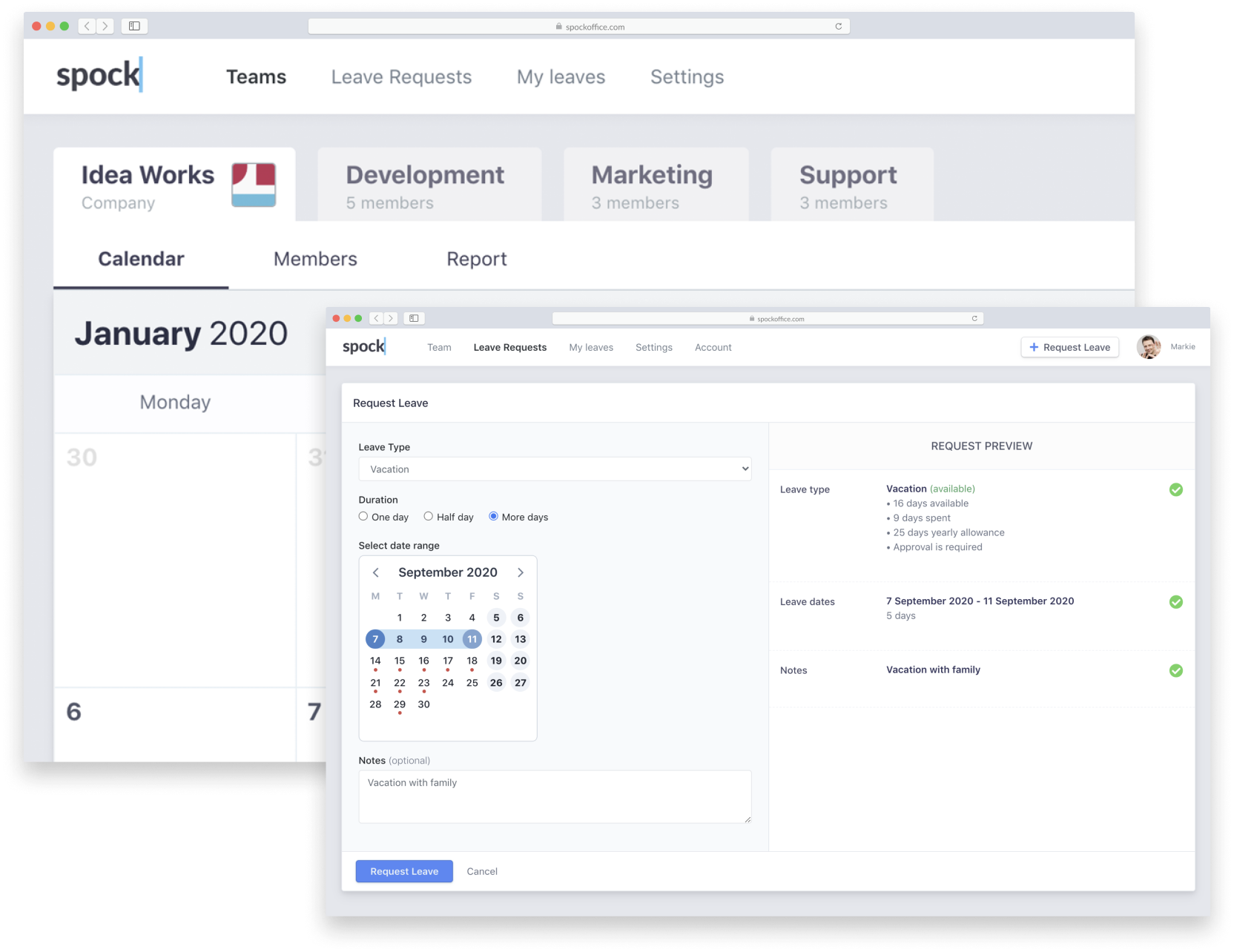 Reporting.
You can easily create readable monthly reports for payroll and yearly reports for management that list per user and per team. Reports can be exported into spreadsheets for readability with all the needed data.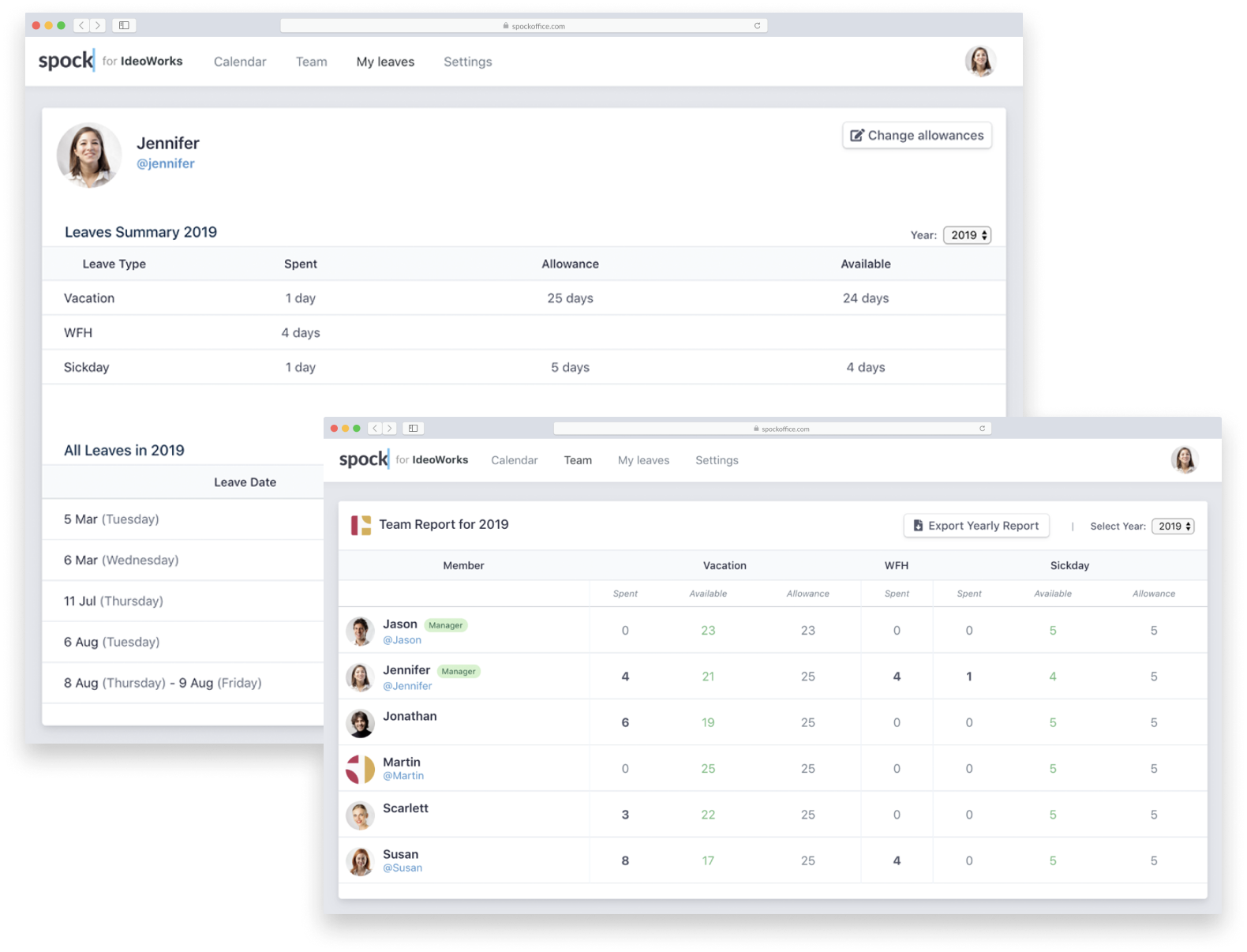 Calendar Integrations.
Spock's just one click away from seamless integration with your favorite calendar.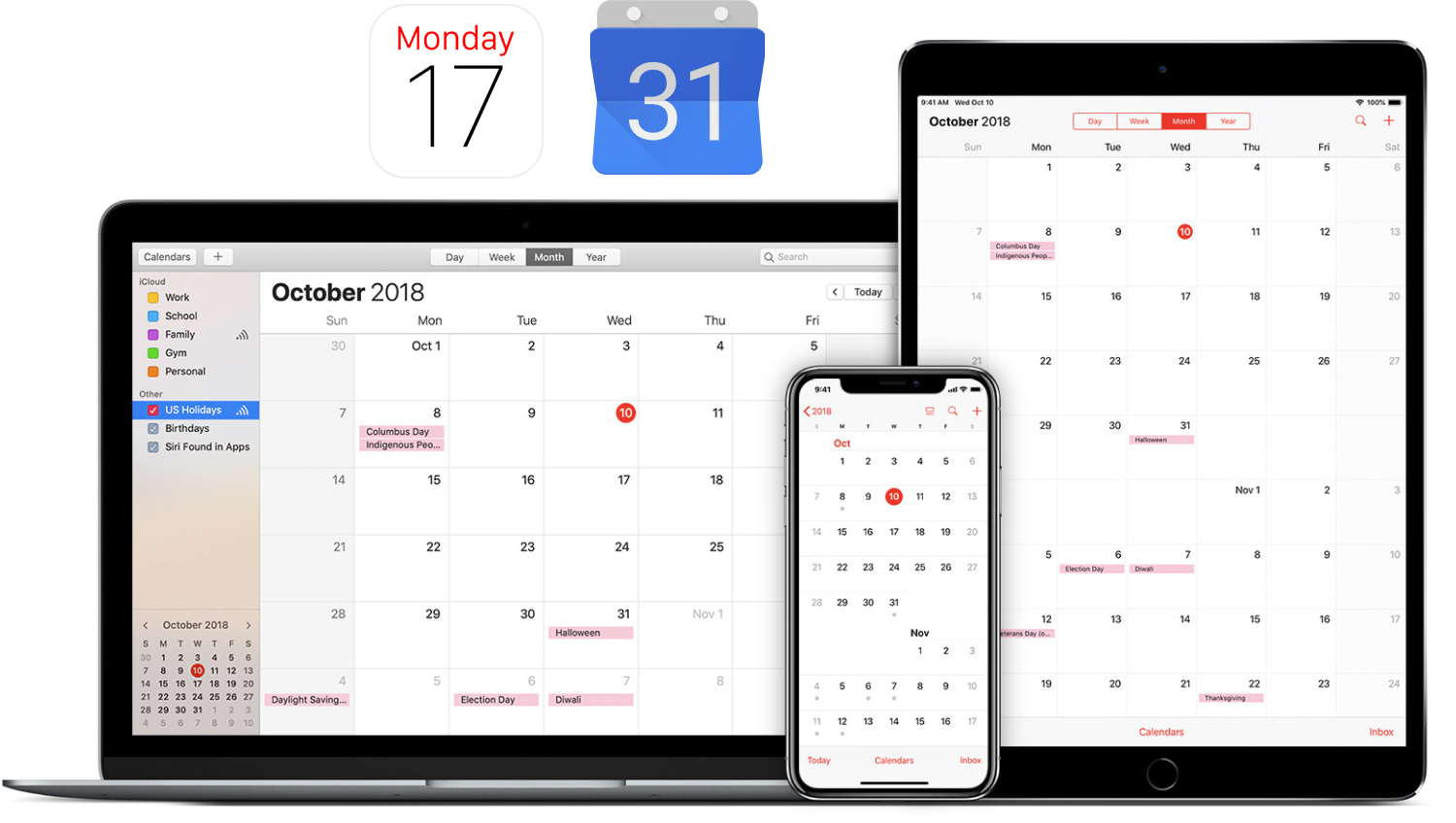 Get your team on Spock today.
It only takes a few minutes to set up leave tracking for your company.
Start your 14-day free trial.
No credit card required.