Absence management in Slack.
Spock brings simplicity and transparency into your team's leave tracking.
Try it free!
30-day free trial.
No credit card required.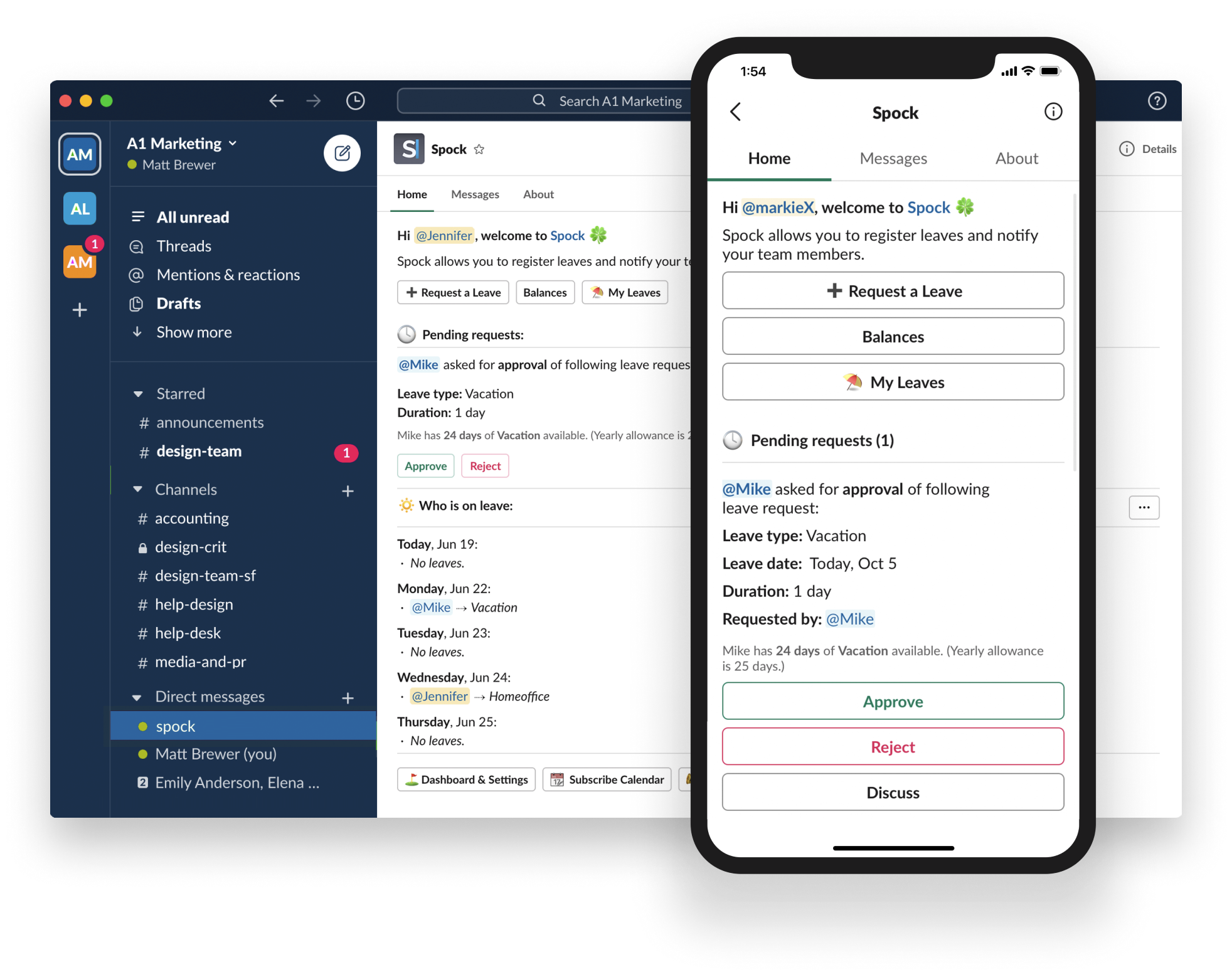 Take care of your team's work time.
It is your and your team's time, you spend on creating your unique product or service. We think time is essential to be cared. We created system which helps you with this task.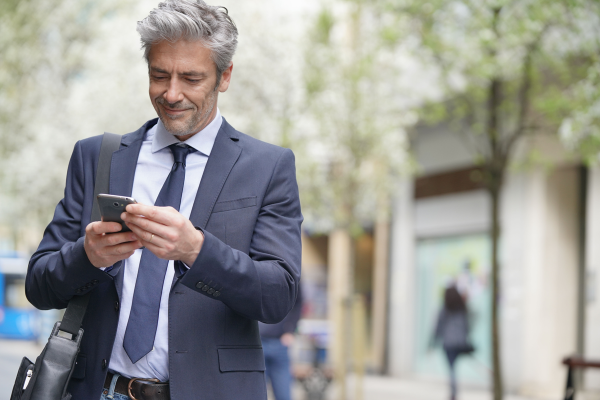 Say goodbye to spreadsheets!
Liberate your team from the frustration of spreadsheets and paperwork. We have created a user-friendly and effective tool to track work attendance more enjoyably and comfortably.
Know what's happening.
Know how your team works. See it from bigger perspective. Spock helps your team stay informed and organized. We want to assist you with building a great work environment.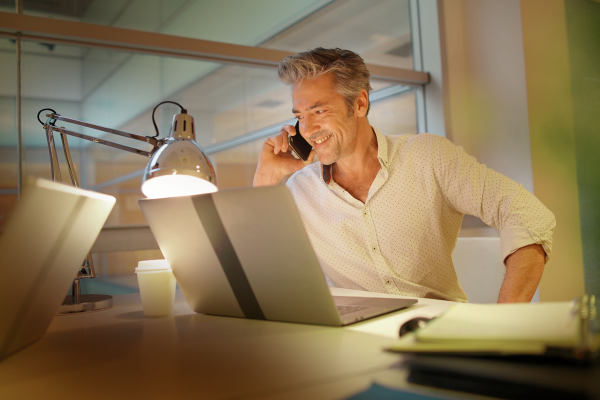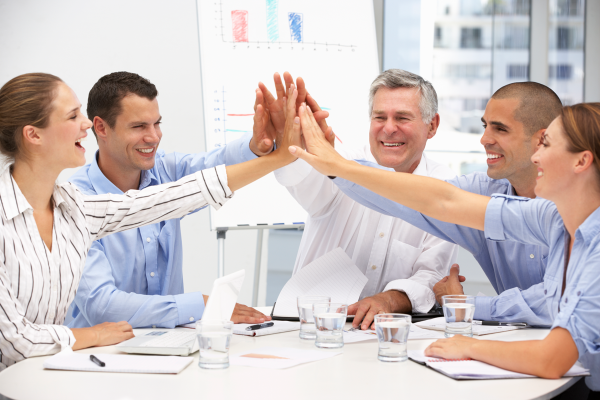 Bring transparency and trust to your team.
We built Spock because we believe we can bring more clarity, transparency and trust to team leave tracking. These essential qualities are the foundation to help any company grow and prosper.
Get your team working with Spock today.
It takes just few minutes to setup leave tracking for your team.
Try it free!
30-day free trial.
No credit card required.