Helping Sufio Build a Reliable Leave Tracking System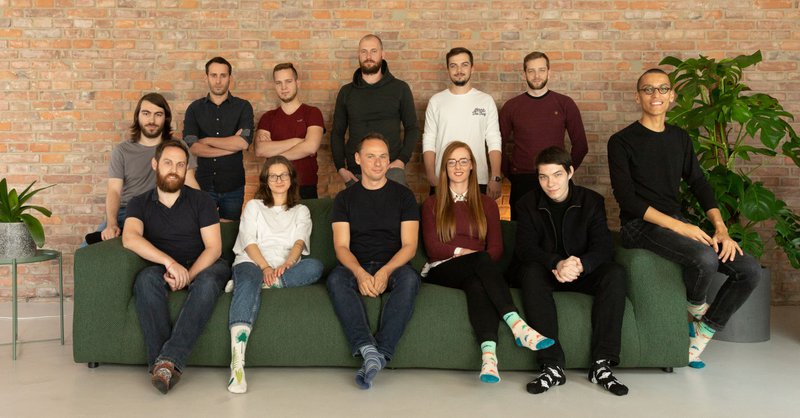 On a chilly November morning, a small team made up of software developers, graphic designers and copywriters makes their way to the highest floor of a heating-plant-turned-office in Bratislava's Old Town. Together, they huddle around a Chemex to brew a warm cup of coffee before the entire building comes to life as start joining their morning meetings.
This is Sufio, a Slovak company working to automate invoicing for ecommerce businesses through a handy app that shares the name.

Trusted by over 5,000 online stores ranging from big brands like Herman Miller to content creators like Kurzgesagt, the company has seen continuous growth since early 2020.
Bratislava is one of Europe's smaller capitals, though. Home to only 475,000 people. This means the team working at Sufio lives in different places around the country. Remote work isn't at all uncommon.
Employees commute by train from the next town over, while others work remotely from other EU countries.
With both hybrid and remote work in play, keeping track of who you're going to find in the office each day wasn't a simple task for Sufio's two founders.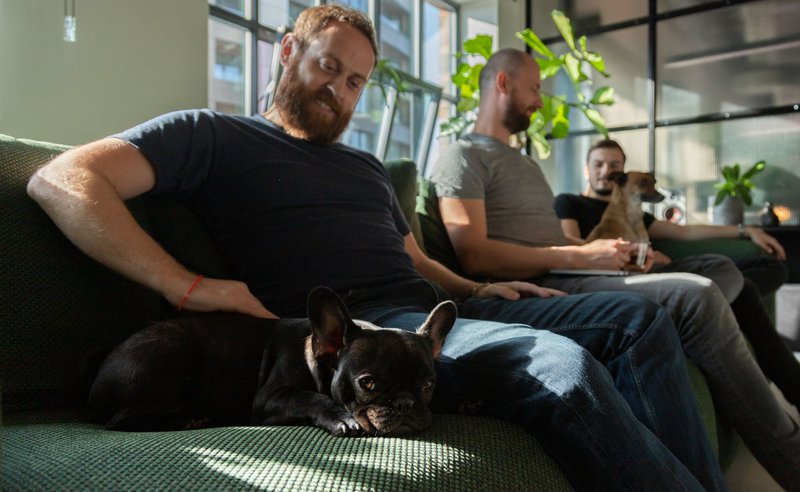 To start off with, the company tried simple things like asking employees to fill out a table in Google Sheets, or just sending a quick text to let their team lead know they're taking a sick day.
The issue is all these methods require constant upkeep. It's easy to forget about having to fill a spreadsheet every time someone wants to work from home, especially if you're a bustling startup with a million other things to worry about!
Spock for Slack was our proposed solution to this problem. With a one-click install and user-friendly design, Sufio didn't need to waste time onboarding team members. Spock just popped up in the apps section at the bottom of the Slack workspace and the team could start using it within minutes.
Slack as a HR HQ for Teams
With Spock installed, Sufio's Slack workspace became a central point for all team members. They can use it to receive daily notifications about who's attending, check their leave balance, or request leaves directly in Slack.
Nothing really worked for us in the beginning. We were trying some DIY ways of tracking leaves (think Excel spreadsheets) but that's easy to lose track of. Then Spock came in at just the right time and we've had a nice clear view since!

For Sufio's co-founder Igor Beno, the goal was to find a "just works" solution—something reliable that does the job without him needing to tinker with the settings or install new software. Spock is exactly that.
Key features helping Sufio today
Here are a few of the features we offer Sufio highlighted as especially helpful:
Our powerful calendar view gives the company's team leads an overview of registered leaves for months ahead, making it easier to manage tasks.
A fully customizable leave policy allowed Sufio to make new leave types like "work training" days where employees sharpen up their skills.
Recurring leaves allow employees who work from home 2-3 days a week to book their 'Home office' days for months in advance.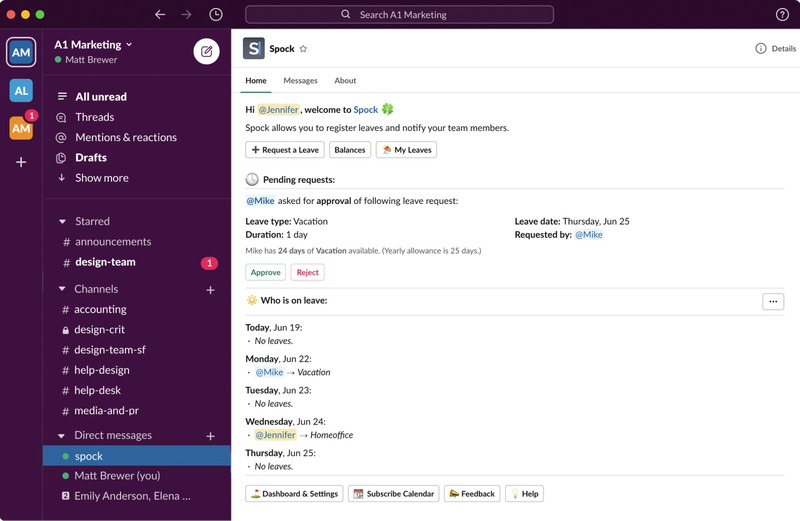 As for the rest of the features, Igor tells us they're more than happy with how things work now. No more wasted time, and no more inefficient solutions.
It's like Spock took a weight off my shoulders. It's a leave tracking system that just works and helps bring transparency to my team through the many calendars, reports, and notifications it provides about future PTOs.

If you're looking to refresh your company's leave tracking system, join Sufio and hundreds of other professional teams using Spock. Start your free 30-day trial today and enjoy the peace of mind a good absence management system brings.