Are We Entering an Age of Hybrid Work? Pt.2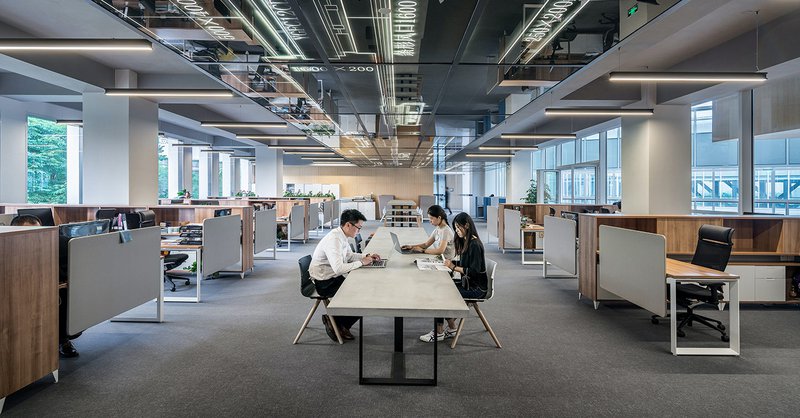 In the first part of this article, we explored the idea of a hybrid office and the changes it might bring. We learnt that it's mainly about shifting mindsets, transforming workplace relationships, and redefining how companies operate. The success of a hybrid office ultimately depends on how boldly the company and its employees approach the concept. It presents us with the possibility of working more freely and creatively, but it asks for more autonomy and, therefore, a truly responsible team in return.
Employees will decide how they want to use their time
If you've divided your time between work and your personal life, then this boundary will more than likely disappear. When we look at our schedule for next week in the future, we'll probably discover that there's no dominant blocks of time anymore. This is because there's no reason for people to tell us where to be and when, as it doesn't really affect the quality of our work.
Synchronising independent people like this can be challenging because it involves decision-making, planning, and problem-solving.
But what's going to be even more critical now is synchronising people through your company culture.

A great company culture is a real source of motivation
Company culture is strongly connected to values, and you want to finetune it until you and your colleagues are thinking, "I'm here with the right people, the way we go about things suits me, and our product makes sense and is worth working on."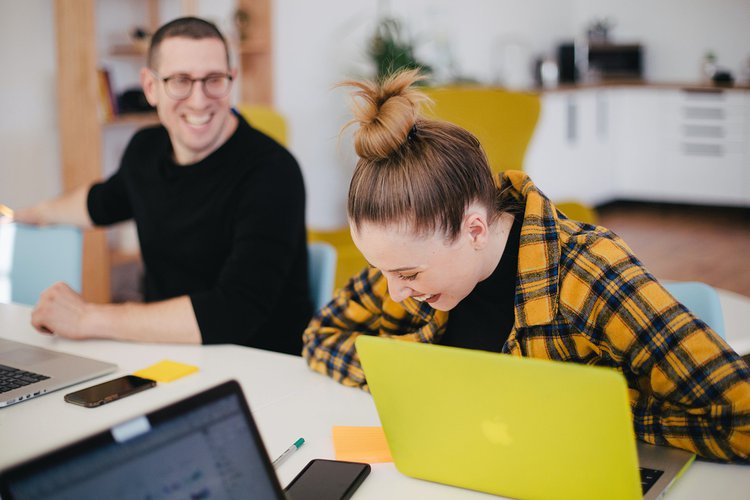 Research by Oxford University's Saïd Business School shows that happy workers are 13% more productive
When employees realize their qualities and accept responsibility, why would they want to compartmentalize their lives, dividing the days between work and personal life? After all, they can connect the dots, so just put their time back into their hands, letting them spend it how they want instead of creating rigid structures that make them uncomfortable. This is a step toward creating a company culture that naturally addresses trust, safety, and motivation.
In more practical terms, if you want a hybrid office, you need a vision of life at the company. A good start would be creating one where people don't feel isolated. Instead, offer a sense of belonging and think of some shared goals, not just quantitative ones, but ones that make personal sense. This shifts the priorities of the company towards creating a community of people with a unique culture.
Various team-building events are likely to crop up, helping the teams strengthen their connection. Today, maybe it's online games on Zoom, or perhaps voice call parties going late into the night. These will all be planned in the same way we plan work meetings now. It may sound artificial at first, but in our opinion, the future will favour leaders with a vision to build culture rather than manage too effectively.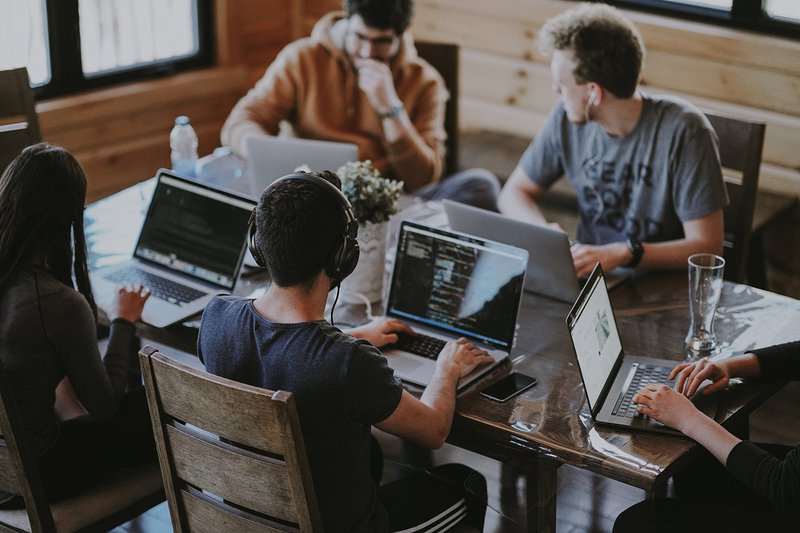 Meetings will become more important
Working from home makes us feel comfortable and at ease. We don't put as much pressure on ourselves, so we are more efficient and focused. On the other hand, it separates us from the sense of why we do it. The exception, of course, is the people who only do it for the money. It's a personal decision. For the Spock team and many others, work is a matter of self-expression, meaning and identity.
If it's all set up correctly, employees are motivated, they grow, and with them, the company grows. The company's success is their success; the company's problems are their problems.

Meetings then take on a whole new dimension, as what was partly dealt with through team-building or office parties will need a new form. It doesn't have to lose its liveliness, but it does have to address why we all work together.
💡 The Impact on our company and our product
We've developed SpockOffice.com, a convenient Slack app that helps small and medium-sized companies with leave tracking through features like approving leaves and notifying teams about attendance.
A new vision for our product
The attendance system legitimises how we deal with our time at work. It's a social agreement that everyone in the company has to agree to. When we designed Spock, we understood that going to the office every day was a matter of course. Our emphasis was on the system's transparency so that everyone respected what they agreed to. Everyone needed to use it, and then it could do its job of preventing circumvention.
The changes related to the shift in work organization to hybrid offices and remote working are also changing our long-term product vision. We want to support new forms of time management, whether in the form of tools made to synchronize meetings or record who is in the office instead of who is not. We want to pair flexibility with transparency so that companies can set their own cultural preferences.
If your vision corresponds to this new trend, we would be delighted to discuss a potential business collaboration.
We feel enthusiastic about this development because it also reflects our personal preferences, and we want to participate in its dissemination among business leaders and employees.