Let Your Colleagues Cover for You With Substitutes
Companies don't want to see absences affecting a team's overall productivity negatively. The Substitutes feature helps keep things running smoothly when an employee is on leave. With Spock, anyone can request a leave and select a colleague to cover for them while you're away.
We also gave managers the option to override that choice and find a new substitute if they prefer.
The aim was to build a transparent system that lets everyone know where they can go if they need something in a colleague's absence. Let your team enjoy a worry-free PTO with Spock's Substitutes.
How to use Substitutes on Spock for Slack
Your General Manager needs to enable the Substitutes feature in the settings before you can use it. To find the toggle, simply navigate to Settings → Leave Types → Your leave type and click the "Substitute is enabled" button. Then hit Save to confirm your choice.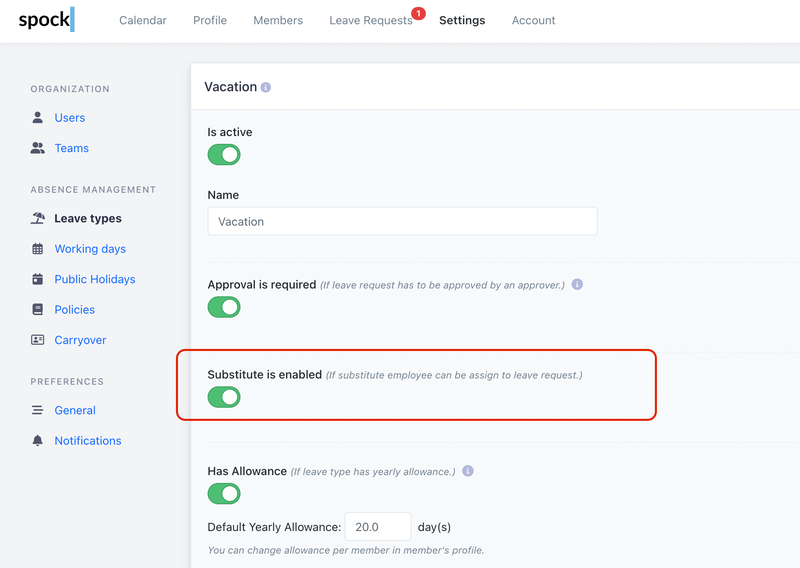 Once enabled, users can select someone from their team as a substitute when requesting leaves.
Select a substitute to cover for you
When a regular user in the company's Slack workspace requests a leave with Substitutes enabled, they will see an additional dropdown menu. Here, they can choose one of their colleagues as a substitute while they're off work.
Spock displays the substitute in the home tab so people know who to talk to in your absence.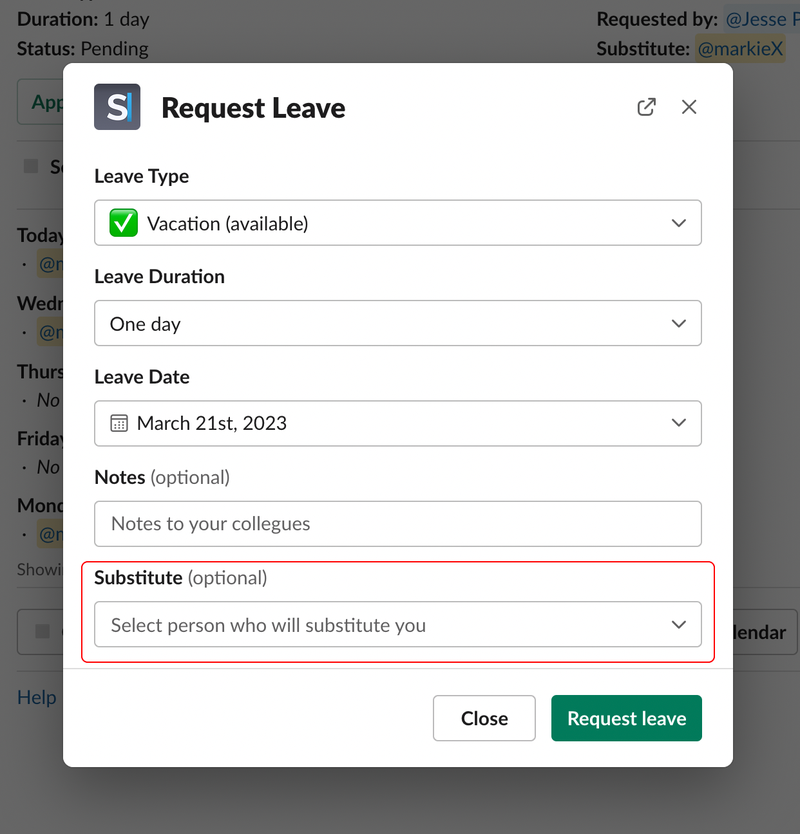 Replace your chosen substitute with someone else
The person who requested the leave can change their substitute in Spock's home tab. To do this, click on My leaves in the top left, find the leave you want to edit, click the Actions button and then click on Change Substitute.
You can now select a replacement and confirm your choice by saving.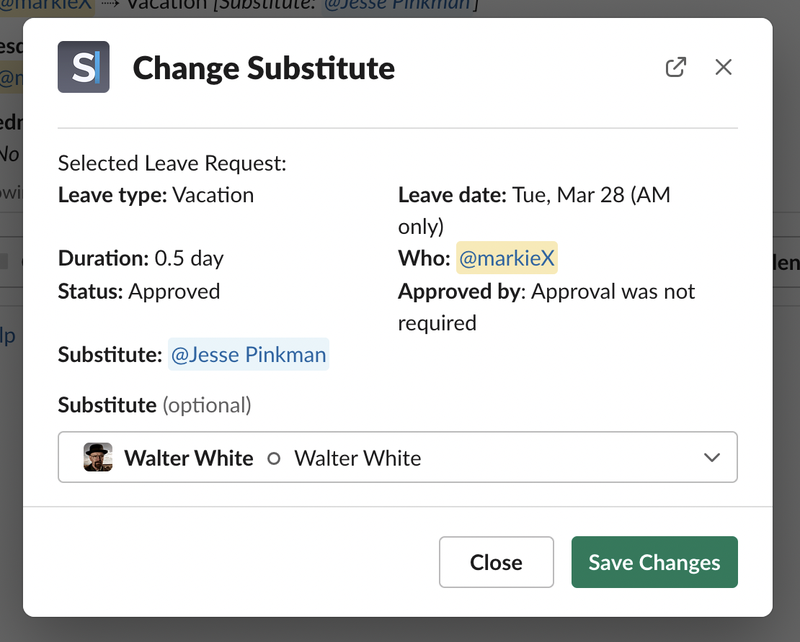 Spock tips
Remember that the person who approves your leaves has the option to change the substitute as well. If you see a different colleague from the one you originally picked, it means your manager made a change.
For full details on what you can do with Substitutes, consider reading through our documentation.